Do Financial Dominatrixes Only Do Findom Training Online?
Financial domination is a kink that many people haven't considered. That being said, it is a very popular activity. One that confuses those who have not tried it before. Those who haven't tried Findom or are new to the world often have questions. Today we are here to look at one of those questions.
One of the reasons that Findom has become more popular in recent years is that it is more accessible than it has been in the past. The internet has allowed people to connect with Findoms online who provide services via video camera and voice chat. Playing on the internet is great but is not everyone's idea of fun. So the question is, do financial dominatrixes only do findom training online?
The brief answer is no. But there is a little more to it than that.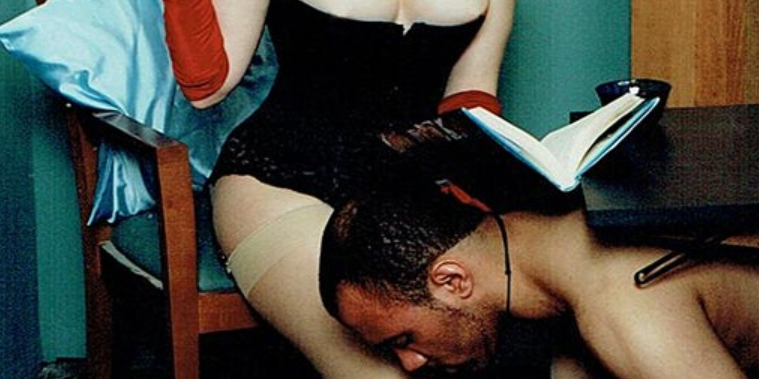 Why In Person Training?
With how easy it is to have online Findom training, it is important that we talk a little bit about why people might want to have Findom experiences in person.
The biggest reason is that without being in person you can't have the same experience of touch. Being able to feel what your mistress is doing can bring a whole new level to the experience. At the same time that you unlock touch, you unlock your other senses too. You can feel, you can smell, and you can hear. Sometimes you can even taste it. These are things that make a Findom situation far more enjoyable.
Another reason that people search for in person training is that the internet can make things feel disconnected and lacks a sense of reality. While some people don't mind internet fun, it isn't for everyone. Being in person allows you to know that your dominatrix is real and enhances the experience for some people.
There is a lot more that you can do when you have an in person Findom experience. You aren't limited to what can be done over the screen and with an internet connection. You are free to move around your environment, interact with each other, interact with others, and more.
Can Findom be Done in Person?
Most people can enjoy findom quite well in person but it isn't everyone's cup of tea. When in person, many people want to interact more than some Findoms prefer. Thus it may not be the right setting for them.
That being said, many of the same things that can be done online can be done in person. The submissive can hand over cash, can make online transfers, and more. So as long as it is something that the parties enjoy it can all be done in person.
Safety
Some people prefer not to meet in person because it is safer to engage in kink over the internet. Meeting in person means meeting somewhere discreet and alone. It is hard to blame someone for wanting to be safe.
Location
It can be hard to find a good Findom in some places, especially in smaller cities. That means that for many people around the world, a Findom in person isn't something that can easily happen. Thus you might have trouble finding a dominatrix in person. When this happens online might be your only choice.
Online is Simpler
A lot of people choose online dominatrixes because they are easier to find and easier to interact with. You don't have to arrange where you will meet or clean a specific room. Finding an online dominatrix is also easier because you don't have to form the same relationship if you don't want to. There are many Findoms online who will host one time or short term sessions.
Where to Find A Findom for Offline Play
If you decide that you are going to look for offline play in the Findom world you might find yourself wondering where to turn. We are going to take a look at some of the places you can start searching.
Kink Sites
Kink sites are one of the best places to find any kind of kink related play offline or online. You can also find these sites listed as BDSM sites. They are a wonderful option because you can often filter out specifically what you are looking for and there are no vanilla people who are not interested in the same play that you are looking for.
Community Sites
There are plenty of sex positive and kink communities out there on the internet. Sites like this are intended to help people learn about the world of kink and to meet other like minded people. While these sites weren't designed to be dating sites, many of them have features that allow you to make matches. For example, the personals section can be quite helpful.
An example of such a site is Fetlife.
Dating Sites
It is completely possible to find any kind of kink partner on a traditional dating site but it is going to be much harder. You have to filter through users who are not interested in kink and aren't interested in talking about that kind of thing right away. The simple fact is that most traditional dating sites have more users than kink sites.
Meetup Groups
Meetup groups are a great place to find partners. A lot of people think of sports meetups or speed dating when it comes to these groups. You might be surprised to find that there are kink meetup groups and sex positive meetup groups. These are what you are going to want to look for when it comes to trying to find a dominatrix this way.
Look in The Traditional Places
Another option is to look in all of the same places that you would for any other date. Findoms are regular people too so they go out and do all of the same things you do. The only problem is that you will have to try and navigate who is and isn't interested in kink, which can be hard. People don't typically advertise that they are interested in kink.
Do you want to try Findom play? There are a lot of different types. We recommend that you start exploring online to learn more first before you start to dive into offline play. It will help you to be prepared and engage as much as possible.