Beginner's Guide for Gay Findom Learning The Excitement It Holds
Going around the internet you will see plenty of content related to findom, also known as financial domination. What a lot of your search results will show you is the world of straight findom. There is a whole second world of findom though, gay findom, where gay dominants provide domination related to your finances. Today we are going to take a look at the world of gay findom so you can learn more about the excitement it holds.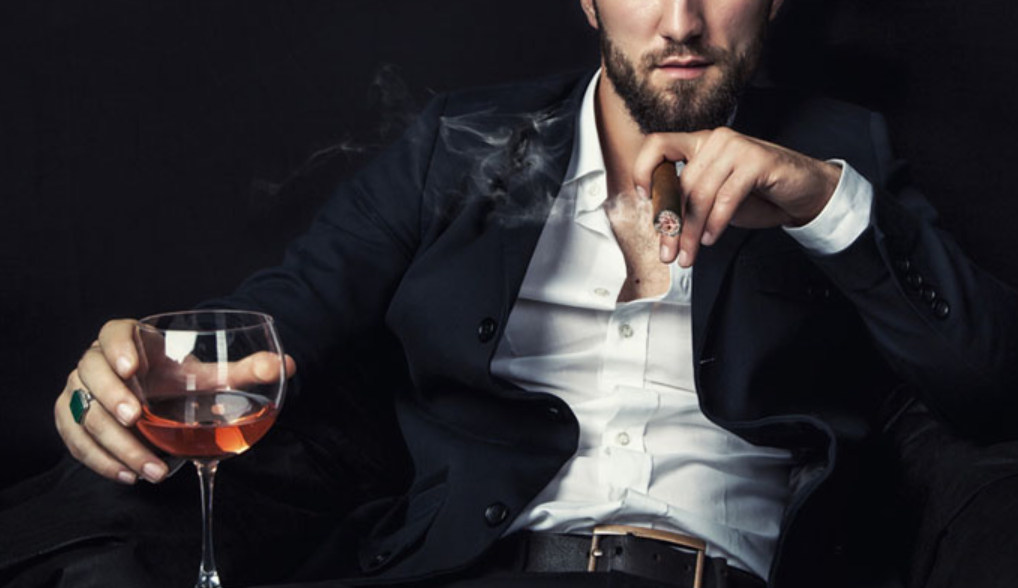 What Is Gay Findom?
As we already mentioned, gay findom is the world of gay subs giving up control of their finances in order to have an enjoyable situation. The scene is very similar to that of straight findom. What exactly happens during these scenes varies greatly. A lot of people assume that there is plenty of sex involved in findom but that is just a myth. You would probably be surprised to find out that quite a lot of scenes do not ever involve sex.
The act of giving up control over your finances alone is a turn on for those who like financial domination. The range of control that they give up varies greatly. Some people only give payments to their financial dominatrix, payments that they can afford. Others go to extremes of giving their whole paychecks to their financial dominants. In such a case, the dominant then gives back enough money for the person to pay rent and controls the rest. You want something, you have to go to your dominant for it.
Who Are Gay Findoms and Subs?
Submissives in the world of gay findom are gay men from all walks of life. The only thing that they all have in common is the enjoyment of the control that their dom has over them. A more interesting question is who are the findom's for gay subs?
Gay submissives turn to all sorts of people to be their financial dominants. While a portion will turn to gay dominant's that isn't always the case. You will also find gay submissives who turn to women and straight men to dominate them. There are a variety of reasons for this. One of the common reasons is that they enjoy being controlled by someone that they would never be with. Being controlled by someone that isn't a partner and can't be.
A controversial issue in the gay findom world is turning to straight men or women to be a financial dominant. The fact that they are turning to these people isn't controversial. It is the fact that these dominants then use slurs.
Findoms can come from anywhere and be anyone. The submissive world is just as diverse. Many people enjoy findom and there is much to explore.
How to Find?
The internet is a wonderful place for the world of kink, you can find just about anything online. The downside of Googling findom is that it mainly just brings up straight findom. Even a Google Search for gay findom only brings up so many resources. So where to find Gay findom? Let's take a look.
Gay Bar
If you are looking for a place to find gay findoms in real life, one of your best bets will be to go to a gay bar. Gay bars bring people of all kinds to them and they are a great place to find kink friendly individuals in a comfortable environment.
The important part of meeting findoms (or any kink partner) in person, is that you need to be safe. Spend time getting to know them before going home with them or sharing personal information.
Kink Sites
Kink sites like BDSMdatingonly and FetLife are great options out there. Some of them are forums, some are communities, some are personal ads, and some are focused on other things. One thing ties all the kink sites together, they are all full of people who enjoy kink too. Using one of these sites to find a gay findom might require a little more work but they have users who care and a lot of resources. The resources alone are worth checking out.
Online Dating Sites
Online gay dating sites are a great place to turn when you are looking for a partner of any kind. Not only are there a lot of people there to meet who are all gay, but there are people who like everything. Including findom partners. You will also be able to find people around the country, and even the world, to be your findom. Ones that you would never be able to find in person.
Make sure to use safety when talking with findom's online too. Just like you would in person. The main difference is you are spending time virtually building up the trust that you need to enter a kink relationship.
Discord
Discord was originally released as a platform for people to have voice communications for gamers, it has evolved a lot since then. Now it is used by all sorts of people to create online groups for voice, video, and text chat. Kink enthusiasts have created Discord groups in order to help kinky people connect. That includes Discords dedicated to findom and gay findom. Many of these can be found by going through Google or discussion groups. Once in a group you can message individual users, talk in group channels, and have text chat in a variety of channels. Each server is customized to the needs of the user.
Discord servers are a great place to go and chat with potential findoms as long as you find a quality server. On quality servers, admins monitor what is going on and you can report issues to them. A real person you can speak to if a member starts causing problems. This is not something that you can easily find when using a dating site.
Another great thing about Discord is that it is relatively anonymous and you only have to give out the information that you want to give out. It is also secure with secure programming and the option to set up two-factor authentication.
As you can see, the world of gay findom is quite large and diverse. It just isn't the first thing that comes up when you Google findom. Now you know about the world of findom and where to go to find a gay findom partner. We hope you enjoy it as much as many other people have.